Another Sky's current single – and superb it is too – "Brave Face"  made the Radio 1 playlist, with great support from Greg James, Annie Mac and Jack Saunders – plus  BBC6 Music, Radio X and Amazing Radio have shown the track some love.
The four-piece UK band's singer Catrin has kept herself busy been doing live streams over the lockdown period, including an all day 'Bedroom Gig' on Instagram Live – raising money for 'Masks For NHS Heroes'. Guitarist Jack had not been idle – offering up online guitar tutorials.
Their acclaimed four-track EP, "Life Was Coming In Through The Blinds" dropped in June last year via Fiction Records. The band's "modern day classic" track, "The Cracks" has notched up more than 1,000,000 plays since its in April 2019.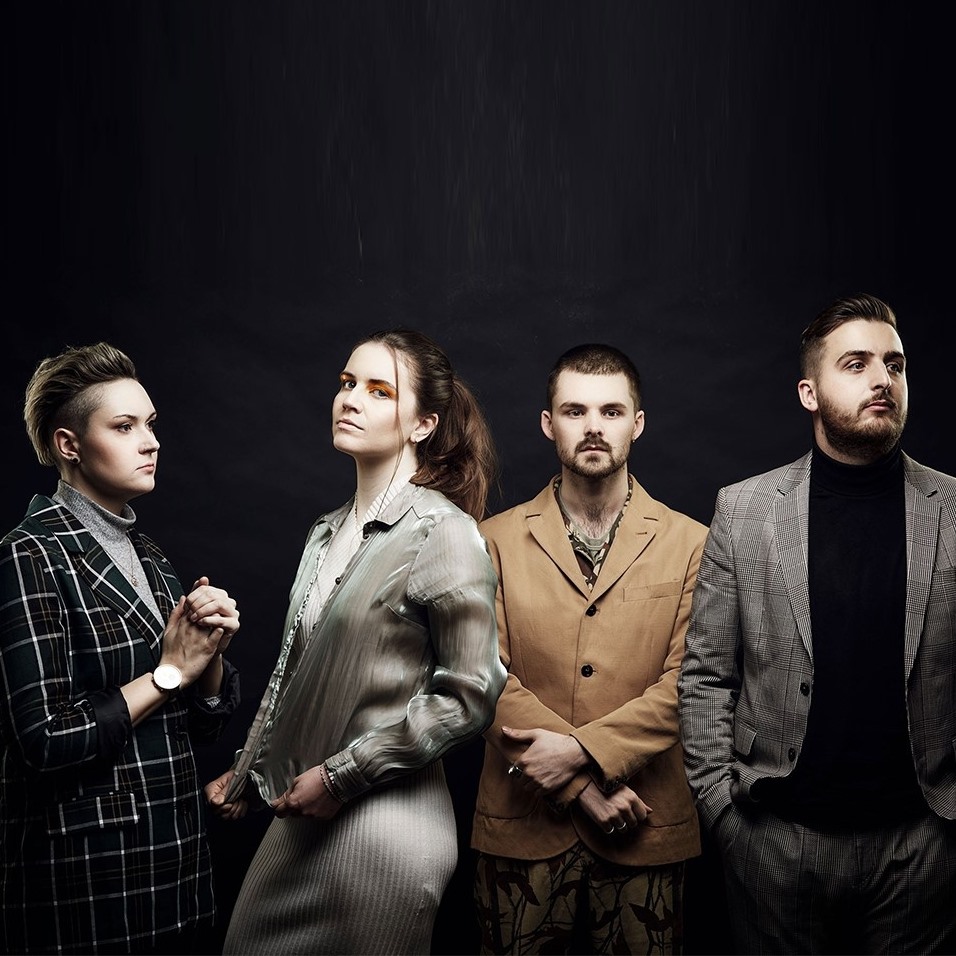 Catrin Vincent, drummer Max, bassist Naomi and Jack, formed the band while studying music at Goldsmiths University. Their name is from a poem by Emily Dickinson. They appeared on the BBC TV show "Later….with Jools Holland" in October 2018, performing their track "Chillers".
Their debut album has been six years in the planning, and should be seeing the light of day later this year, all being well. No one else out there right now sounds like this band, and Catrin has a unique vocal style, but this is a unit and their chemistry together is what glues this whole thing together and makes it special.
They used to rehearse and go out and perform live on stage, in the dark – preferring anonymity and for their music to be the total focus. They have stepped out into the spotlight now though, and we say their's is a VERY bright future…..
Here's the video to the current single…..