We all need cheering up in these self-isolating times. Not a lot to smile about……
Our thoughts are with those who have caught this virus, to the friends and family of those who have it and our hearts go out to those who are mourning the loss of their nearest and dearest from COVID-19, all around the world.
Our immense thanks to those on the front line in the NHS and all the emergency services, and to the delivery drivers and everyone still working to keep us all fed and safe.
The live music scene is on hold…tours, gigs and some festivals pulled. Some scrapped for this year including Glastonbury's 50th anniversary bash, and some postponed until later in the year, all being well.
But here we have something to make us smile. Something to warm the heart and to make us think of our relatives near and far, who we cannot be with face-to-face at this time.
Here we have, what all of us at Music Republic Magazine think should be adopted as the global "theme tune" to help get us all through these uncertain times, a wonderful rendition of the timeless song "Smile", which was penned by film legend  Charlie Chaplin.
But this is not any old cover of the song. This is very special indeed and brings together three generations of The Travers family to create something quite magical.
We have 85-year-old Joseph Travers on lead vocals, who lives in Dublin, and this is the very first time he has set foot in a recording studio.
We have a youthful Jamie Travers, a respected DJ, re-mixer, recording engineer and producer.
We have Mr Brian Travers, who millions around the world know as a founding member of the legendary Birmingham band UB40. Sax' star, songwriter and loved by the band's loyal fans.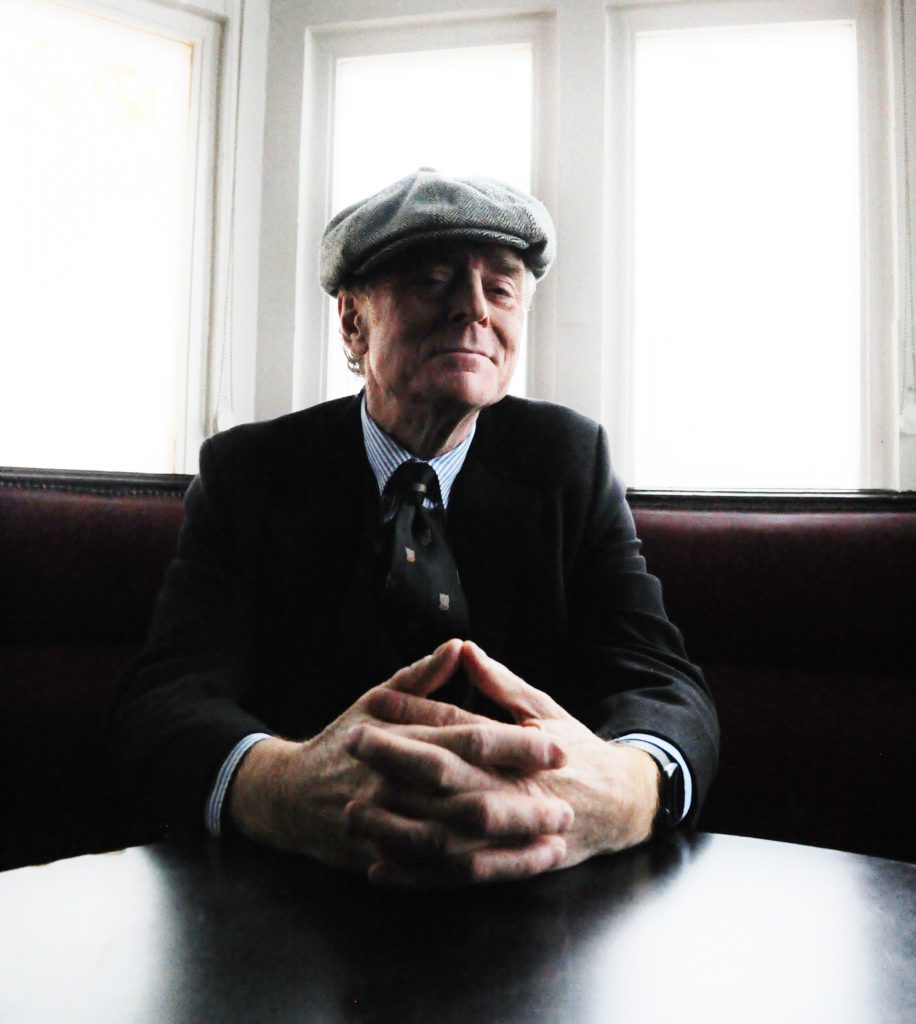 Travers & Sons Inc bring us their version of "Smile" – and the cameras were there to capture the moment they got the final take.
You can see that video, below.
Brian is heard at the end of the track, telling his son Jamie, that it sounded "authentic and real" and Brian's dapper looking Dad (we can now see where Brian gets his style from!) saying that he felt a bit nervous at first.
"Of course, you had never done it before", was Brian's encouraging response…..  Brian's beaming smile and obvious sheer pride in his Dad while he is singing, really is a joy to see.
Now, some may not know that 61-year-old Brian Travers has been out of action musically for a year, since he was rushed to hospital last March (2019) after a seizure at home, and a scan revealed two brain tumours.
A lengthy operation removed the tumours and he began chemo' and radio therapy treatment. But doctor's ruled out air travel and playing the sax', so his band toured without him for their 40th anniversary, and since.
So it is even more heart warming to see and hear BT back at it, with a reed in his gob and a mic' in front of him…Dad and son by his side.
Share the heck out of this link please………..the world needs a reason to smile right now……………….and there are three members of the Travers clan giving us one big fat reason, right here!
Bravo…..