Jah Wobble is an enigma. A one off…. He shot to fame as an 18-year-old  bassist when in the spring of 1978, John Lydon asked him to join the band he formed after the Sex Pistols, PiL aka Public Image Limited.
Born John Wardle, his Jah Wobble nickname was given to him by Sid Vicious following an evening of drunken antics. Vicious then went on to give Jah his first ever bass guitar.
His hypnotic bass riffs have graced many sessions and releases for many artists from around the world, including the likes of Primal Scream, Dolores O'Riordan, Sinead O'Connor and many more, as well as for his own bands, for more than four decades.
Many bass players cite JW as a huge influence. He blends global music, reggae and punk influences to create a sound all of his own and it is impossible to second guess what he will deliver next.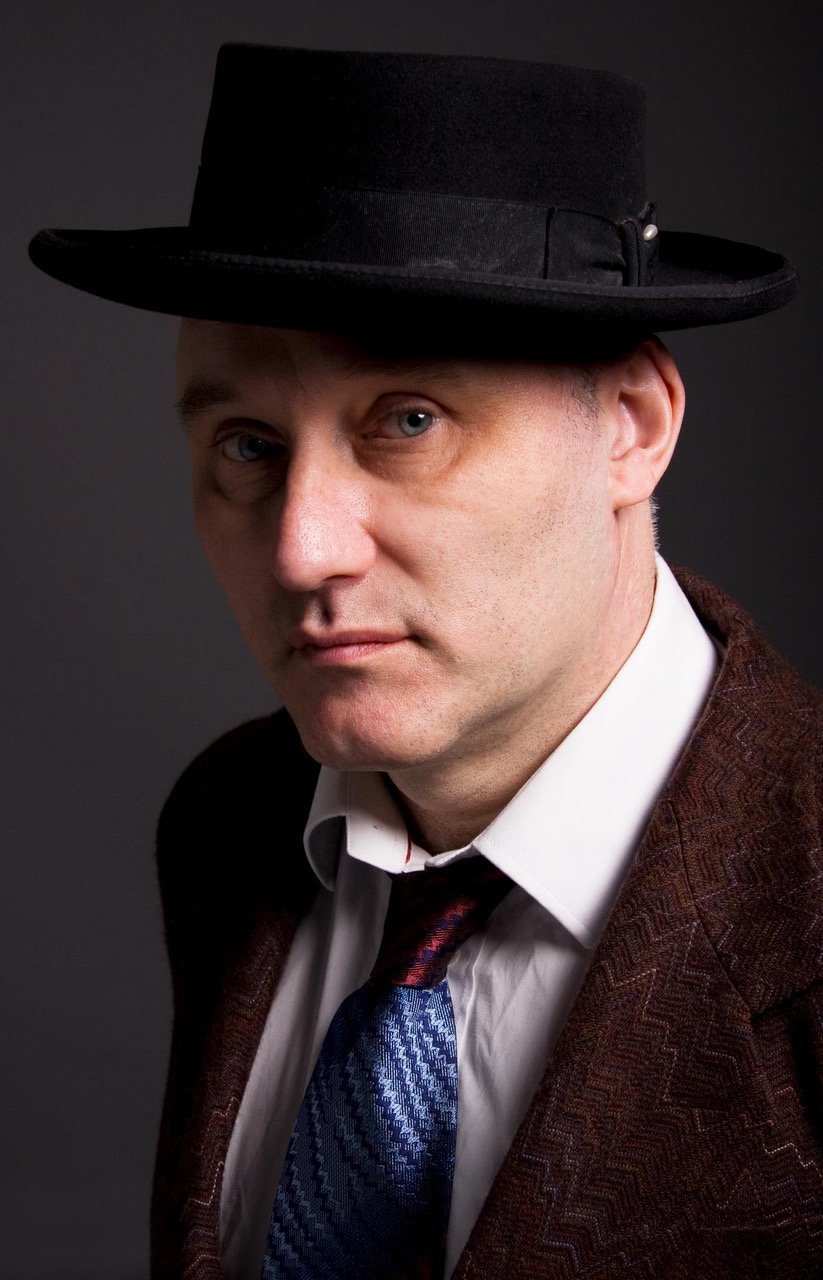 After two PiL albums, John Wardle became disillusioned by the music scene and the politics of the band and their reluctance to play live, and left in mid-1980 to became a well respected session and solo artist, with a genuine passion for Eastern and Global music.
But in 1986, after a long battle with alcohol, John walked away from the music scene to work for London Transport, but eventually returned with a revitalised line-up of his 'Invaders of the Heart' band.
By the 1990s, he finally achieved public notoriety, including chart success and a Mercury Music Prize nomination for his critically acclaimed "Rising Above Bedlam" album.
However, after releasing the top 40 album, "Take Me To God", and "Heaven and Earth", both for Island Records, John returned to more experimental and non-commercial sounding records, starting his own independent record label, '30 Hertz Records' in 1997, and releasing a series of critically acclaimed records.
Having overcome his alcohol problem in the mid-eighties, John became a reformed character and a dedicated family man with a documented interest in spirituality.
In 2000 he received a B.A in Music and Philosophy. He wrote regular book reviews for the Independent on Sunday and then The Times. His autobiography "Memoirs of a Geezer" was published in 2009.
Jah Wobble and his band, Invaders of the Heart completed a sold-out UK tour in January 2020, and have recently released a new album – follow-up to 2017's "The Usual Suspects".
The Invaders of the Heart are Jah Wobble (bass and vocals), George King (Keys), Martin Chung (Guitar) and Marc Layton-Bennet (Drums.)
Jah Wobble & The Invaders Of The Heart's latest album, "Ocean Blue Waves" is attracting much praise – out now on Jah Wobble Records.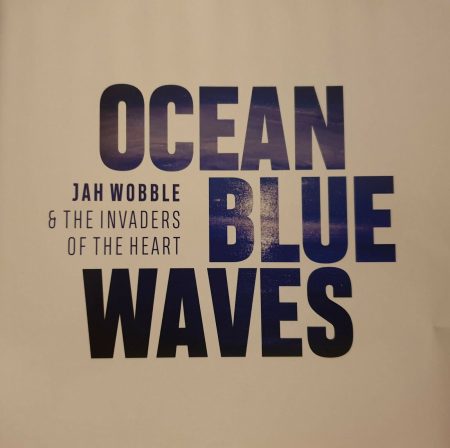 Jah Wobble's Track Record:
First song you can remember hearing as a child?
Johnny Morris' "Animal Magic", TV theme tune.
First single that you owned? 
Jim Reeves – "Welcome To My World".
First LP/album that you owned?
One of the Trojan Records' "Tighten Up" compilation series. I can't remember the number. It had a young woman covered in sweets (and not much else!), on the cover.
First CD that you owned?
I think it was one of my own: "Take Me To God". I think it was just vinyl and cassette for me, up to that point.
Last music you bought and in what format (CD/vinyl/digital download)?
A download of Mozart's complete "Sacred Music" collection.
Which album would be on your wish list as a birthday or Christmas gift?
The complete works of Harold Budd.
Absolute favourite ever album?
"Innervisions" by Stevie Wonder.
Best record ever made (can be single/album/EP)? 
"I Love Music" by the O'Jays.
Guilty secret in your music collection?
Gong.
What does music mean to you and how does it make you feel?
Music means fun and release. It makes my little mind expand into a big mind.
What one song or album is a guaranteed mood booster?
Bob Marley's "Natty Dread".
Which song or album would be the soundtrack to a film about your life?
McFadden and Whitehead: "Ain't No Stopping Us Now".
Your favourite driving track – or music to exercise-to?
Harold Budd's "Avalon Sutra".
Best song or album for a romantic moment?
Anything by Anita Baker.
What song did you have played for the "First Dance" at your wedding (if married) or which song would you choose if you did get married?
"The First Time Ever I Saw Your Face" by Roberta Flack.
Your choice of song to sing at karaoke?
"Maggie May" by Rod Stewart and the Faces.
Which song takes you back to your childhood – and to which specific memory? 
"Strawberry Fields" by the Beatles. I vividly recall playing with my cousins outside the Duchess Pub on Commercial Road, Stepney in London.
I would have been around eight or nine. Our parents were drinking in the pub. We (me and my cousins), would have had lemonade and crisps. Crisps only came in one flavour – plain – at that time, and they had a separate little packet of salt in them, that you added to the crisps.
My cousins lived on the estate adjacent to the pub. We were playing on the patch of green there. I couldn't get the tune out of my head. My mum, dad and uncle John (my mum's brother), and his wife all turned against the Beatles at that time. I turned to them.
All-time favourite band?
Bob Marley and the Wailers.
All-time favourite singer? 
Marvin Gaye.
Which one song would you like to be played at your funeral – and why?
Probably something by Arvo Pärt or Górecki. Not sure what…