Rod Argent is our second 'Track Record' subject, for our brand new features series launched last week with former Sex Pistol Glen Matlock revealing all about his tastes in music, his record collection and more.
This week, we have the skinny from Mr Rod Argent, who was inducted into the Rock and Roll Hall Of Fame last year in New York, with his legendary band The Zombies.
The induction ceremony took place on 29th March, 50 years to the day that their classic hit "Time of The Season" went to #1 in the US.
His surname is as famous as his full name, after the classic 1972 Top 5 US and UK chart hit "Hold Your Head Up" with his band Argent, following The Zombies split.
A gifted keyboard player, singer, songwriter, composer, and record producer, Rod has a sparkling 62-year career – and he's not done yet!
The last four years have seen extensive global touring from the current Zombies line up, which features Colin Blunstone on lead vocals & Rod Argent on keyboards and vocals.
The release of their latest album "Still Got That Hunger" brought the band back to the US Billboard charts almost 50 years after their first singles.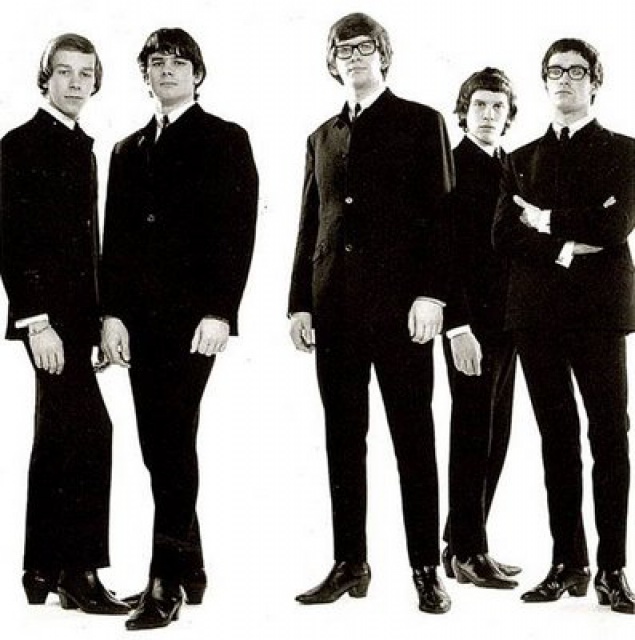 They graced the stage at Glastonbury for two consecutive festivals, featured in a BBC TV documentary about the band and performed on "Later…with Jools Holland".
Their classic track "She's Not There" has been used by many TV shows, films and advertising campaigns, including the Kiera Knightly Channel adverts.
Their album Odessey & Oracle has been ranked by NME, Mojo magazine & Rolling Stone as one of the greatest albums of all time.
The Zombies head out on a 14-date UK tour "The Invaders Return", in May and June 2020, kicking off with two nights in Harpenden in Hertfordshire on 14th and 15th May, and calling in to Glasgow, Newcastle and London on their countrywide trek, before closing the tour on 14th June in Maresfield, East Sussex. All dates and tickets can be found here:
https://www.thezombiesmusic.com/

So, here is Rod Argent's 'Track Record'…
First song you can remember hearing as a child? Five Minutes More – I think it was by Frank Sinatra, but I was only five!
First single that you owned? Tommy Steele – Singing The Blues
First LP/album that you owned? The Best Of Elvis.
First CD that you owned? Stravinsky – The Rite Of Spring.Pierre Boulez conducting The Cleveland Symphony Orchestra.  The work had its French title, " Le Sacre De Printemps".
Last music you bought? Paul McCartney – Egypt Station ( Digital download).
Which album would be on your wish list as a birthday or Christmas gift? Ray Charles In Person (Live 1959 concert)
Absolute favourite ever album? Impossible to say…. I'll give you three though:Glenn Gould – Bach Goldberg Variations (1955 mono version), Kind Of Blue – Miles Davis and Abbey Road – The Beatles.
Best record ever made (can be single/album/EP)? Good Vibrations – The Beach Boys.
Guilty secret in your music collection? Haven't got one!
What does music mean to you and how does it make you feel? Music is everything…. a magical and all-embracing way of communicating on a profound and sub-conscious level. It's always where I've felt most at home.
What one song or album is a guaranteed mood booster? There isn't just one…. but I'm gonna (sic) choose Pet Sounds by The Beach Boys.
Which song or album would be the soundtrack to a film about your life? The Zombies "Time Of The Season". Because it's a song of mine that was the last song on the "Odessey and Oracle" album.A song which was number one in many countries around the world, and a song which is used even more today – 50 years later – in every sort of media, than it has ever been. From  an album with an extraordinary history: ignored at the time, but now claimed (sic) as the favourite ever album of artists such as Paul Weller, Dave Grohl and the late Tom Petty.An album which recently reached number 80 in Rolling Stone's Top 500 'albums of all time' … It's a song that has accompanied this incarnation of The Zombies on a rising graph of success over many years in the States, leading to last year's induction into the Rock & Roll Hall Of Fame.
Your favourite driving track – or music to exercise-to? Won't Get Fooled Again – The Who.
Best song or album for a romantic moment? Pat Boone – Friendly Persuasion.
What song did you have played for the "First Dance" at your wedding (if married), or which song would you choose if you did get married?Marvin Gaye – I Heard It Through The Grapevine.
Your choice of song to sing at karaoke? Lawdy Miss Clawdy – Elvis Presley.
Which song takes you back to your childhood – and to which specific memory? Hound Dog, by Elvis. It was the song that spun my whole world around and absolutely turned me on to rock'n'roll.
All-time favourite band? The Beatles.
 All-time favourite singer? Not Just one!!Early Elvis, early Ray Charles, Sarah Vaughan, Randy Crawford, Smokey Robinson, Little Richard, Paul McCartney…..
Which one song would you like to be played at your funeral – and why? Something by Bach. "Sanctus" from the Mass In B Minor; or maybe the last chorus from the St Matthew Passion. Because I think Bach was the greatest musician that ever lived; his music communicates on the deepest and most beautiful level.
The Zombies B&W photo above and beach shot: Payley Photography