US-based session musician, songwriter, producer and one time Rolling Stone magazine writer Jon Tiven, lifts the lid off of the business of making music…
---
Most CDs that I see these days are gig souvenirs. Something for the band to sell to make a little extra dosh when the road receipts are below expectations. And I've got no objection to that, in theory
But many of us are old enough to remember when recordings were a chance to experiment. The idea was to create a repertoire that could be played live, but the recording experience in and of itself was the creative force – the engine that drove the band bus.
Thank goodness there are still some who go about making records in a laboratory environment, where the unexpected is what is welcomed. I know of three gifted individuals who created some of the best music of this year; because they're doing it for all the right reasons.
They are not hamstrung by preconceived notions of what a record is supposed to be, and most importantly; they have learned to project themselves as fully developed musical personalities via recorded music. Their music is rooted, but they are not copycats. They are THE cats.
Keith Reid. A friend and a collaborator with whom I wrote one of my most successful songs, "River Of No Return", which was recorded by the Jeff Healey Band on their debut album, "See The Light", which sold upwards of three million copies.
slumming it!
Keith is best known as the lyricist for the vast majority of Procol Harum's catalogue. So when he chose to write with me, he was 'slumming it' and I love him all the more for it.
Glen Matlock. Sex Pistols' bassist. One of my favourite musicians, and I've worked with him onstage on several occasions, written the odd tune together and he even asked me to play guitar on his last record.
Van Morrison. An acquaintance more than a friend, but he welcomed me warmly backstage when I lived in New York, provided me third row centre seats for his week of shows co-headlining with Bob Dylan, and gave me his blessing to record an album of his songs vocalised by various soul singers, called "Vanthology".
All three: Reid, Matlock and Morrison have managed to keep their talents sharp as they accumulate more rings on the trunk, as it were. So I feel absolutely compelled to make you aware of the joy that is in their work.
First off, Keith Reid's second record under his own flag: "The KRP", finds him collaborating with a few different musicians and singers. The title track, "In My Head", co-written and sung by Spin Doctors' guitarist Anthony Krizan, is one of the best cuts. It has a great stanza: "In my head I'm Motorhead/In my head I'm Lemmy/In her head I'm halfway dead/old and weird and smelly."
Krizan also appears on the track sung by John Waite, "All I Need To Know," which was written by Reid/Waite/Krizan and is very hit-like. John is one of the UK's best singers, and it's nice to hear him sounding so great.
surprise…intimate…pleasure…
The surprise on the record is Maya Saxell, a Swedish/Canadian singer, whose breathy vocals grace four of the album's songs, three of which feature music by Anders Widmark and one in tandem with Rob Wasserman. These are just wonderful marriages of song and singer, particularly "Ten More Shows." The album was produced by Keith with Matt Noble (Rihanna, Procol Harum, Rod Stewart).
It's a very intimate affair, much of it stripped down. Jeff Young, who plays and sings behind Jackson Browne, sings one track on the record and sounds very good on it. There is much pleasure to be had from this one.
Glen Matlock, who I think is best known for being the musical talent in the Sex Pistols (and later the Rich Kids and The Spectres) is a very active post-punker, doing not only band shows and  solo acoustic gigs, but also playing bass in the most recent incarnation of The Faces.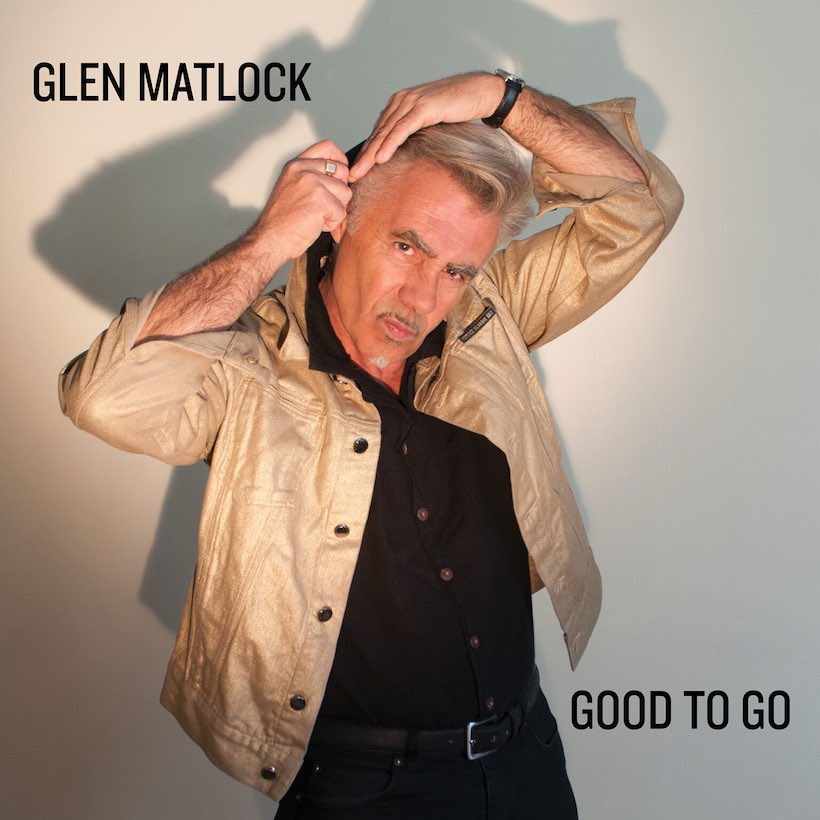 He's still living his rock 'n' roll dream, swaggering through a dozen songs on "Good To Go", backed by a cracking unit featuring guitarists Chris Spedding and Earl Slick, as well as ex-Stray Cat Slim Jim Phantom.
A damn good bunch of 11 songs they are – rooted in the kind of rock pioneered by Eddie Cochran and Gene Vincent, and the one outside song: a cover of a Scott Walker tune, is a fine job too.
Glenn has had it with lead singers other than himself, and his vocal delivery is idiosyncratic cockney; a la Marriott's "Lazy Sunday" period, which suits the songs fine. The opening track "Won't Put The Brakes On Me" would have been a hit if Springsteen sang it. He didn't, but The Boss' guitarist Little Stevie Van Zandt picked the album's closing track, "Keep On Pushing", as "Coolest Song In The World" on his popular 'Underground Garage' radio show.
Bassic Instint
My only 'complaint' is that Glen doesn't play bass on the record, and considering that he rocks hard on that instrument like no other, it's a shame that his instrumental touch doesn't grace the album. Still, the dude rocks his ass off and as long as he keeps writing songs like these, there will be an audience for his music.
Sir Van Morrison has created a body of work over the past fifty years that ranks him in the upper echelon of poets, prophets and musicians on this planet. His past few records have focused on a mix of his favourite covers and a few new compositions.
Likewise, "The Prophet Speaks" has a half-dozen new Van songs. He's singing better here than he's sounded in some time, probably due to him being in a comfort zone with the keyboard/trumpet virtuoso Joey DeFrancesco and his backing band.
The vibe is not unlike the one found on his "What's Wrong With This Picture?" album of a few years back. A jazzy blues outing that is fairly laid back and relaxed. Mose Allison eat your heart out.
Yearning for….
At times it yearns for a taut drummer who drives with the kick rather than the cymbals, particularly on r&b covers like Sam Cooke's "Laughin' And Clownin' " and Solomon Burke's "Got To Get You Off My Mind."
Even though he didn't deliver a "Tupelo Honey" or even a "Healing Game," the title track of this album is one of his better songs of this decade.  At his slackest Van leaves the rest in the dust.
Happy New Year to you all, and let's hope 2019 is better for everybody – and there's much more exceptional music to come in the next 12 months.
By Jon Tiven…
---
Sir Van Morrison concert photo: Jason Sheldon