Well, what a cracking year we chose to kick off a brand new digital music magazine. 2017 has been a real bumper year for an absolute Tsunami of sizzling, classy, quality album releases and wonderful live concerts; plus of course, some awesome summer festivals – and we have been well and truly "at it" to bring you all the news, reviews and interviews……Plus lots of great exclusive photographs.
We launched Music Republic Magazine on 15th December last year (2016) ahead of the rich seam of great new music, tours and festivals that kept us all very happy these last 12 months.
We have brought you lots of super duper interviews with a real who's who of music stars and legends, and brand new artists and bands too; and we even launched a brand new Comedy Zone with an eye-watering 'Excess All Areas' chat with Canadian funny man Tom Stade.
We have brought you stacks of album, EP, DVD and book  reviews. Lots of news stories, loads of gig/festival reviews and photographs. Plenty of EXCLUSIVES for good measure…Some bumper competitions and brand new music videos. And much more too…
As we are heading towards our first birthday in a few minutes time; it is an appropriate moment to look back at the "Best Of 2017" to give the artists, the producers and everyone else involved, a great big slap on the back for their gargantuan musical efforts this past year.
The editor and all our contributors; writers and photographers, put their heads together and came up with a definitive list of who's red hot this year, and who deserves all the kudos…
So we have now selected our Top 20 Best Albums, Best EP, Best Live Act, Best Festival, Best Male Artist, Best Female Artist, Best Band, Best New Artist, Best Live Album, Best Guitarist, Best Acoustic Artist, Best Book, Best Music Video, Best Producer, Best Song/Songwriters, Best interviewee and if that were not enough; we tip who we think will break through big in the next year.
We also name one mega artist who we all feel more than deserves the nod for "Lifetime Achievement" recognition. Plus, we applaud those who we voted: "Hot Contenders" in each category, who narrowly missed out on the main "Best Of" vote.
THANKS…
Our sincere thanks to all the artists, songwriters, producers, musicians, record labels, music PRs, pluggers, publicists, music management, promoters, venues, festivals and more, all over the world; who not only helped to bring great music to our attention, but of course, those who delivered that great music, great shows, great songs and great records; for us to share with our lovely readers. And the artists who gave us great interviews and photo shoots.
Big props too, must go to the writers, photographers, designers, website tech boffins and more, who have helped to deliver an array of top quality, five-star content for our first year in action; and will continue to do so, as we all merrily rock and roll our way through a brand new year of musical delights in store.
So here's to more fab new music and great gigs in 2018, and we promise we will be out there doing it all again, with a great big grin on our collective boat races to bring you yet more FREE and fresh news, reviews and more.
But remember…Booze, drugs (legal ones, of course!), food, chocolate and sex may well make us feel good for a wee while; but music can always make us feel great, and usually brings the memories flooding back. Absolutely no weight gain or hangover incurred either! Welcome to the Republic for another year…
Thanks for a fantastic first year…
Lots of love
The Editor xxx
---
Music Republic Magazine "Best Of 2017" List:
Top 20 Albums Of The Year
# 1. CousteauX: Self-titled (September 15th)
2. Stormzy: Gang Signs & Prayer (24th February)
3. Rag N Bone Man: Human (Feb 10th)
4.  Chris Stapleton: From A Room Volume 2. (1st Dec)
5.  Royal Blood: How Did We Get So Dark? (16th June)
6. Imelda May: Life Love Flesh Blood (7th April)
7. JP Cooper: Raised Under Grey Skies (6th October)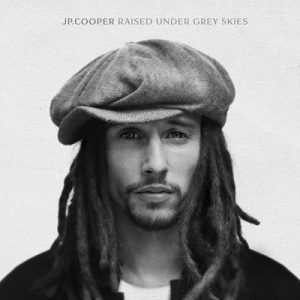 8.  Sly5thAve: The Invisible Man – An Orchestral Tribute To Dr Dre (17th November)
9. Wolf Alice: Visions Of A Life (29th September)
10. The Harpoonist & The Axe Murderer: Apocalipstik (13th October)
11.  Gløde: Ø (20th October)
12. Wiley: Godfather (13th January)
13. Kendrick Lamar: Damn. (April 14th)
14.  Liam Gallagher: As You Were (6th October)
15. Baxter Dury: Prince Of Tears (27th October 2017)
16. Miraculous Mule: Two Tonne Testimony (24th March 2017)
17. Tanika Charles: Soul Run (April 7th)
18. Izo Fitzroy: Skyline (Feb 24th)
19.  Samantha Fish: Chills & Fever (24th March)
20.  Lisbee Stainton: Then Up (21st April)
---
Best EP: 
Carnival Club: "Magdalena's Cape" (12th May)
Hot Contenders: Will Whisson: Nowhere Bound (30th October)
---
Best Live Act:  
Vintage Trouble
Vintage Trouble's Ty Taylor in action in May 2017…
Hot Contenders: Imelda May, Andreya Triana, The Sex Pissed Dolls, Pigeon Detectives, Slaves, The Pretenders, Bryan Adams, Royal Blood, Skunk Anansie, The 1975, Robert Plant and The Sensational Space Shifters
---
Best Festival:
Bearded Theory + Cornbury  (Tied)
---
Best Male Artist:
Rag'n'Bone Man
Hot Contenders: Stormzy, Chris Stapleton, JP Cooper, Liam Gallagher, J Hus, Decosta Boyce, Omar Lye-Fook, Allman Brown
---
Best Female Artist:
Imelda May
Hot Contenders: Tanika Charles, Izo Fitzroy, Samantha Fish
---
Best Band:
Slaves
Hot Contenders: CousteauX, The Dials, Royal Blood, Club Drive, Blossoms, The 1975, Kingdom Of Crows, Orchid Collective, Carnival Club, Mohawk Radio, Broken Witt Rebels, Austin Gold, Saints Of Sin
---
Best New Artist:
Twinnie
Hot Contenders: Jorja Smith, Mahalia, The Wandering Hearts, Will Varley, Andreya Triana, JP Cooper, Anderson. Paak, Club Drive, Tal, J Hus, Loyle Carner, Broken Witt Rebels, Dan Owen
---
Artist/Band Most Likely To 'Break Through' In 2018:
Will Varley

Hot Contenders: Mahalia, The Wandering Hearts, Broken Witt Rebels, Twinnie
Mahalia
---
Best Live Album:
Steve Marriott's Packet Of Three: Watch Your Step – Final Performances '91 (1st December)
---
Best Guitarist:
Chris Stapleton

Hot Contenders: Dave Hanson, Samantha Fish, Laurie Vincent (Slaves)
---
Best Acoustic Artist:
Will Whisson
Hot Contenders: Funke & The Two Tone Baby, Derrin Nauendorf, Lisbee Stainton
---
Best Book:
The Royal Ruler & The Railway DJ – Tony Prince and Jan Sestak (Paperback edition: 18th September)
---
Best Music Video:
Tal: Slow Down The Flow (Warner Music) 6th January 2017
---
Best Producer:
T Bone Burnett – for Imelda May's: Life Love Flesh Blood
Hot Contenders: Sylvester Onyejiaka aka Sly5thAve, Kev Carroll, Stormzy, Fraser T Smith and Sir Spyro, Davey Ray Moor, Dave Cobb
---
Best Song / Songwriter (s):
"Big for Your Boots" from Stormzy: "Gang Signs & Prayer". Released as the album's lead single on 3rd February.
The track was produced by Fraser T Smith and Sir Spyro. The song was written by Michael Omari (aka Stormzy) and Karl Joseph.
---
Best (Music Republic Magazine) Interviewee:
Shaun Ryder + Tom Stade (Tied)
---
Lifetime Achievement Award:
* Sonny Rollins *
Mr Sonny Rollins. No need for an introduction, unless you have lived in a remote cave for the last seven or more decades. But even then; you have probably heard his sultry saxophone licks wafting in on the breeze.
The man is a Titan. A living legend. A saxophone collussus. Jazz musician, composer and band leader. A prolific recording artist – his first foray on record was in 1949 when he was just 19-years-old. One of the very last jazz greats still with us.
At 87- years-old, sadly poor health (a severe respiratory condition) has ended his playing days, but Sonny is still releasing music from his archives and still attending various events. He recently donated his personal archive to New York's Schomburg Center for Research in Black Culture.
As we were compiling the content for our launch at the back end of last year, the US jazz giant agreed to an extensive interview with Music Republic Magazine editor Simon Redley, on the telephone from his suburban New York home.
He was frank, candid and revealing. Sonny said afterwards he tried to give us "my very best interview and answers". He did too. He gave us so much "good stuff", we couldn't bear to cut much out; so it ran in two parts for our launch and shortly afterwards. You can read that fascinating insight into this amazing artist's life and career in our Features Zone – as Part 1 & Part 2.
Sheer joy…
But here and now, we wanted to pay tribute and a sincere homage to the man and his music. To thank Theodore Walter Rollins, aka "Sonny", for the great pioneering music and his life long passion and dedication to the art of jazz. For the sheer joy he has brought millions of people around the world for many decades since he picked up his horn and had the urge to blow. For his countless and important recordings and his stunning live concerts.
While compiling our "Best Of 2017" lists, to prepare this feature; the final section; "Lifetime Achievement" was left blank for some time. It just had to be the right person. Someone who has changed lives. Someone who truly deserves the title, "Legendary" before his name. An artist who has earned the respect and the praise from his fans and his peers, past and present. There were many suggestions. Some were close, but no cigar!
But while looking back at all the content we have published these last 12 months, the one feature and interview we all come back to, and the one that our readers and music industry people tend to talk about often, is the Two Parter with Sonny Rollins. It was a real coup to have him agree to the interview (a big thank you to Terri, his US PR rep'), and the timing was heaven-sent for our launch.
We spoke to him on Friday 25th November 2016, and we launched www.musicrepublicmagazine.com on Thursday 15th December, including Part 1 of Sonny's interview. Part 2 ran a couple of weeks later as we went in to 2017.
So we thought it is only fitting that we end our first 12 months the way we started: by turning the spotlight back on to this true-great, a real music icon. We say thank you Sonny, for your time, your candour, your skills, your talent and your magnificence as a jazz artist and composer. Your playing really is greatly missed, but your musical legacy is here forever.
So our very first "Lifetime Achievement" Award goes to Mr Sonny Rollins. Thank you 'Sir' Sonny. We salute you.
That concludes our first ever, and now annual, "Best Of" round-up. We will see you same time, same place in 12 months' time. But please – make sure to stay in touch with us way before then, and often. We'll always have something good for ya'll…
---
Photo credits:
CD cover images: Courtesy of the various record labels (or the artist, if self-released)
Cornbury & Bearded Theory images: Courtesy of those festivals' PRs
Will Varley: Courtesy of Partisan PR
Mahalia and T Bone Burnett (guitar shot) : Copyright Jason Sheldon
Rag'n'Bone Man: Courtesy of Columbia Records
Royal Ruler books image: Courtesy of DMC
Tal: Courtesy of Warner Music
Stormzy live shot: Copyright Mohamed Abdulle
Shaun Ryder: Courtesy of Planet Earth Publicity
Chris Stapleton: Copyright Andy Barron 
Chris Stapleton (B&W guitar shot): Copyright Amy Westney
Sonny Rollins:  Copyright John Abbott
Vintage Trouble, Ty Taylor, Imelda May, Slaves, Twinnie, Will Whisson, Tom Stade: Copyright Simon Redley
---