Simon Redley's Blues Beat…
"Blues is easy to play, but hard to feel." So said Mr James Marshall Hendrix. Yep; it's always all about the feel….You don't have to have lost your wife, kids, dog and your job and be sat in a bar drowning your sorrows, to be able to write, sing and play the blues with feeling.
But today, many albums hit my desk labelled "Blues," and they are in fact about as connected to the blues as Donald Trump is to eloquent, measured public speaking or to Mexican food promotion!
Often it is rock and more rock, with a few borrowed blues licks thrown in for good measure. Everyone wants to be Joe Bonamassa! But this past year there really has been some pretty mighty blues releases, and killer live performances too.
So for the launch of Music Republic Magazine, I look back at the previous 12 months to pick out my favourite blues albums, live shows, songs and more. Shining the spotlight on the best of the best from the UK and International blues scene.
Blues Album of the Year:
The Marcus King Band, self-titled. Young US songwriter, singer, guitarist and
bandleader whose voice and abilities on guitar are way, way, way beyond his youthful 20 years. So bloody soulful too.
Hot five-piece band featuring a sizzling horn section, on a slew of superb songs. Produced by Warren Haynes from the Allman Brothers Band and Gov't Mule, who also plays slide guitar on one cut. The other-worldly Derek Trucks also pops up in mighty form.
This is Marcus' second album, released in October on the Fantasy label, the follow up to his 2015 debut "Soul Insight." This is a sensational release and well deserving of the Blues Album of the Year accolade.  Over here recently for Blues Fest in London and a handful of headline gigs around the UK, summer 2017 festival bookers need to get this lot over here pronto. Long live The King.
Hot Contenders:
Bonnie Raitt "Dig In Deep," Dave Hanson "Almost Horizontal," JJ Thames "Raw Sugar," Laurence Jones "Take Me High", Bobby Rush "Porcupine Meat," Beth Hart "Fire On The Floor," The Blue Poets self titled debut, Doyle Bramhall II "Rich Man," Ina Forsman self-titled, Imla "Birdcage," Ian Siegal "2wenty5ive" 3-disc box set, Mike Zito "Make Blues Not War," Paul Cauthen "My Gospel," The DGB (Danny Giles Band) "More Is More," Stevie Nimmo, "Sky Won't Fall," Shawn Jones Trio, "Pain Passed Down," Giles Robson, "For Those Who Need The Blues," Joanne Shaw Taylor, "Wild," Dan Patlansky: "Introvertigo."
Live album of the year:
Keb Mo "That Hot Pink Blues Album," double CD recorded on his 2015

tour in North America. Released in April 2016 on Keb's own label.  The man gets better and
better. The voice, the guitar licks, the songs; all top notch. A lovely introduction to Kevin oore aka Keb Mo should you have lived in a cave for the last few decades, or a reminder of how fabulous this man's live shows are. A potent mixture of full band, solo and full orchestra treatments. Most live album's are a let down in production and song choice. Not this time.
Hot contenders:
King King "King King Live," Joe Bonamassa "Live At The Greek Theatre."
Guitarist of the Year:
Doyle Bramhall II ………….on his fabulous album "Rich Man" and for his work out on the road and recording with Eric Clapton, Norah Jones and a host of other stars. Doyle's third solo album and his first release for 15 years. Gob smackingly good album, where the songwriting craft is as top notch as the guitar playing and the vocal.
Son of the late Texas legend Doyle Bramhall, Doyle II has spent more than a decade playing next to Eric Clapton – who says Doyle is one of the most gifted guitarists he's ever heard. Also part of the Tedeschi Trucks Band.
The list of collaboration is too lengthy to include in full, but it includes the likes of Roger Waters, the Fabulous Thunderbirds, B.B. King, T-Bone Burnett, Elton John, Gary Clark Jr., Gregg Allman, Dr. John, Allen Toussaint, Billy Preston, Erykah Badu, Questlove and Meshell Ndegeocello. He produced and composed songs for Sheryl Crow on her 2011 album 100 Miles from Memphis.
If you are looking for a guitar fest, look elsewhere. The guitars here are just part of the palette and not the main armoury. But when Doyle does let rip, look out. One of the most creative and naturally gifted guitarists on the planet right now, and more that that; a true artist in his own right.
Hot contenders:
Marcus King, Joe Bonamassa, Buddy Guy, Dave Hanson, George Marinelli   Danny Giles, Alex Butler  James Tranter (BWR) Paul Garner, Laurence Jones,  Marcus Deml, Lewis Fielding, Alan Nimmo,  Colin James, Stephen Dale Petit, Chris King Robinson, Stevie Nimmo, Bonnie Raitt, Aarron Keylock, Dan Patlansky.
Vocalist Of The Year:
Danny Core of Broken Witt Rebels. This young chap has a world class voice that could pin you to the back of the room with its power and gravel tone, but equal measures of soul. An outrageous vocal talent and he can write too.
A Birmingham band I first tipped for big things way before they hit the spotlight in the middle of this year. Their EPs "This Town belongs To Me," "Howlin" and the quite wonderful "Georgia Pine," have turned heads, and saw them scoop the award for Best Rock band at this year's Unsigned Awards where they also headlined  the awards bash with a live set.
Hot contenders:
Marcus King, JJ Thames, Doyle Bramhall II, Bonnie Raitt, Susan Tedeschi, Imla, Ian Siegal, Ina Forsman, Beth Hart, Sari Schorr, Dan Patlansky.
Female Artist Of The Year:
JJ Thames. JJ is responsible for one of the finest blues and soul albums of the year. "Raw Sugar," a sparkling vocal showcase, and all 13 songs written by her. JJ's second album, produced by Eddie Cotton and JJ.
She has sung backing vocals for many artists and written for mainstream pop, R&B, rock and hip hop artists including Marvin Sease, Bobby Blue Bland, Peggy Scott Adams, Willie Clayton and Denise LaSalle, before moving into reggae-rock, singing with Outlaw Nation, before touring with many reggae and ska acts such as Fishbone, The English Beat, Israel Vibrations and others.
She is a chameleon of the vocal cords. She belts, growls, shouts, croons, moans and gives a master class of how to really sannnnngggg. Never over egging the pudding, leaving space and allowing the songs to breath. She harks back to the days of Chess, Bluebird, Stax, Atlantic, Hi Records, Motown and more.
She's channelling Ruth Brown, Etta James, Koko Taylor, Big Mama Thornton, Sister Rosetta Tharpe, Mahalia Jackson, Ray Charles, BB King and their ilk. Her 2014 debut album "Tell You What I Know," on Dechamp, stayed in the Top 10 of the Billboard Hot Singles chart for 21 weeks, two of those in top spot. The album also made it as high as number three on the Billboard blues chart.
Hot contenders:
Joanne Shaw Taylor, Bonnie Raitt, Beth Hart, Ina Forsman, Imla, Susan Tedeschi, Sari Schorr.
Male Artist Of The Year: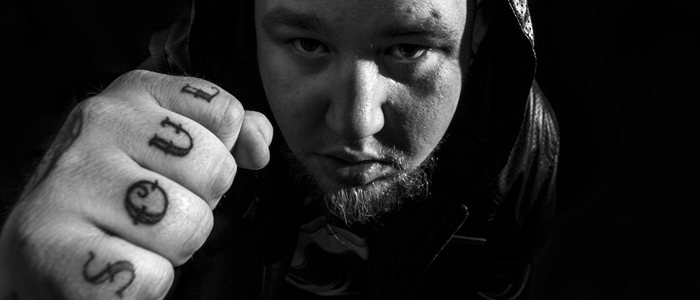 Rag 'N' Bone Man aka Rory Graham. I was the first national UK journalist to pick up on this amazing talent and interview him for a major magazine. He began his career singing in a rap and hip hop crew, but blues and soul are indelibly etched in his heart – in fact, those two words are tattooed on his hands.
Now signed to Columbia Records, his current single Human has been picked up for TV soundtrack use, and is being covered by others including a finalist on the 2016 X Factor TV show. His lives gigs sell out fast and he gives a roof ripping performance. His is no ordinary voice. He can caress with sweet soul one minute and rip your liver out with his power and growl the next.
Rory Graham aka Rag'N'Bone Man has been an underground success for some years. A move to Brighton in 2009 saw him forge music-making ties with producer Gizmo and DJ Direct, and he began collaborating with South coast super crew Rum Committee. Next came a meeting with beatmaker Leaf Dog, resulting in their six track Dog n' Bone EP.
Dozens of live shows later, both plugged and unplugged, Rag'N'Bone man released his first fully fledged solo release to critical acclaim in 2013. An acoustic hip hop outing of the highest calibre, 'Bluestown.'
In his good friend and producer Mark Crew, he found a kindred spirit and the two began working towards a 'project'. After eight months, they found themselves staring down the pop, soul and hip-hop cannonade of nine blistering tracks, 'Wolves'. The single Human is a killer cut and has brought Rag N Bone man out of the underground and very much his name in lights.
So much so; he has WON the coveted 2017 Brit Awards Critics Choice – shortlisted with ex-Rudimental singer Anne-Marie and Dua Lipa. It is the 10th Critics Choice award, and past winners include Adele, Sam Smith, Emeli Sandé, Ellie Goulding and Florence + the Machine.
Upon hearing he had been nominated, Rag'N'Bone Man said: "It's bonkers that I've been nominated for Critics' Choice. Absolutely bonkers, I've been grafting, I built a strong fan base over the years with help from good people that put their faith in me. And now this! I'm very grateful."
When he was told he had won; he was gobmsacked. "I thought they had made a mistake. I was up against two pop giants. It's bloody brilliant! I'm crazy happy. Proper massive grin."
A panel of music experts considered over 100 artists to shortlist just three. Rag'N'Bone Man will join Olly Murs, Craig David, Christine and the Queens Calum Scott to perform at the BRIT Nominations Show on Saturday 14th January 2017, broadcast live on ITV and hosted by Emma Willis. Rag 'N' Bone Man's debut major label album "Human" is due early 2017. A dead cert bet for a smash hit number one album.
Hot contenders:
Doyle Bramhall II, Si Cranstoun, Danny Core, Laurence Jones,  Ian Siegal, Alan Nimmo, Marcus King, Keb Mo, Eric Bibb, Dan Patlansky.
Gig of the year:
Wilko Johnson @ Bearded Theory Festival, Derbyshire, May 2016. He smashed it and the crowd went nuts. Drummer Dylan Howe and bassist Norman Watt Roy were on it too that day.
Hot contenders:
Buddy Guy + Quinn Sullivan, Symphony Hall, Birmingham, Eric Bibb, Town Hall, Birmingham, ZZ Top, 02 Academy, Birmingham, Bonnie Raitt, Symphony Hall, Birmingham. Blues Caravan Tour: The Blues Sisters – Ina Forsman, Tasha Taylor and Layla Zoe @ The Robin II, Bilston, Wolverhampton, 25th April 2016.
Rising Star Award: (for Best New Band/Artist):
Broken Witt Rebels. Fronted by my Vocalist of the Year winner Danny Core. This four-piece Birmingham band is destined for monster success. Huge. Often compared to Kings of Leon, their third EP release "Georgia Pine," is a must have. The songs, "Low" and "Gun" both heavily played radio singles and both songs tie for my Song Of The Year. Bluesy, soulful and will rock yer socks off. World class voice in Danny Core, and a blistering unit live. When I heard them in their rehearsal room, it was scary! Labels battling for their signature and a full album expected later in 2017. Amen to that.
Acoustic Artist Of The Year:
Eric Bibb. A class act. Beautiful voice. Gifted player. Brilliant writer. Humble, lovely man. Eric was back in the studio in September and October (2016) working on new album, "Migration Blues," for French label Dixie Frog Records.  Slated for a Spring 2017 release, the project sees Eric re-united with French musician and artist J.J. Milteau, who he collaborated with on the album "Lead Belly's Gold" (2015).
For the new project; a stripped back acoustic album without drums, they are joined by US-born, Canadian-based roots guitarist Michael Jerome Browne. Eric sets the scene: "Sort of like Sonny Terry and Brownie McGhee with an extra guitar player. Going back to that country blues that has been at the foundation of what I have been doing."
His music has been called "classy and consistent," "uplifting" and "inspiring," a spiritual aspect indelibly etched into its core. "Almost gospel, but without the preaching!" His current album, "The Happiest Man In The World," (April 2016) all of this and more.
Eric hit the milestone of 65-years old in August (2016). In a five-decade career, he has performed for Nelson Mandela, for President Obama at the Whitehouse, plays an average of 150 shows a year and has toured in circa 25 countries. He's released 37 albums – his debut was "Ain't It Grand" in 1972 – and many collaborations on record and on stage. He is Grammy-nominated. He won standing ovations every night of his last UK tour earlier this year (2016) and has never sounded stronger than he does now.
Hot contenders:
Eric Johnson for "EJ," Ian Siegal,  Matt Woosey, Lisa Mills, Derrin Nauendorf.
DVD Of The Year:
Straight Outta Compton (the NWA story) ties with Miles Ahead (the Miles Davis story).
Straight Outta Compton: Tracing the bloody and violent story of the 1980s streets of
Compton, California, where five young black guys took their everyday lives and told their story to rap music, battling the cops and the robbers in the music biz. Their music started something big and is the backbone of much of today's rap and hip hop.
NWA are owed a debt of gratitude, they gave an explosive voice to a silenced generation. Following the meteoric rise and fall of N.W.A., Straight Outta Compton tells the astonishing story of how these youngsters revolutionized music and pop culture forever; the moment they told the world the truth about life in the hood.
Miles Ahead: Don Cheadle really is extraordinary as Miles. Don cowrote the
screenplay, directed and starred. The film was made on a budget of just
$344,582, and co-stars Ewan McGregor as a music journalist chasing reclusive jazz legend Miles Davis for his story during his long hiatus. The soundtrack is by the brilliant Robert Glasper.
Two of the coolest films any music fan will see in 2016. Get 'em on DVD and thank me later! Before you ask 'why a BLUES award' for  a film about rap / hop and a film about a jazz legend, here's the answer. Without the blues, there'd be very little other genres of music.
Miles definitely scattered bits of all sorts of music styles into his ground-breaking music. As a legendary jazz pianist who played for Miles once told me: "If anyone ever described his music as 'jazz,' Miles would get irritated and tell them; 'I don't play no Mother-Fuckin' jazz. I play Mother-Fuckin' Miles."
Hip Hop "borrows" heavily from the blues, from funk and from jazz. Fact. So both DVDs are uber-relevant to blues. For sure.
Hot Contenders:
What Happened, Miss Simone? The Liz Garbus directed documentary about the life and career of Nina Simone, singer, pianist and civil rights activist.  The "High Priestess of Soul," is heard throughout this film from a tape recorded revealing interview she did some years ago. Her daughter and Nina's abusive late husband who was also her manager, are both interviewed.
Bayou Maharajah.  The excellent film about the life of James Booker; the one-eyed, openly gay, drug and alcohol addicted, New Orleans pianist who spent time in jail and mental institutions.  With a blend of jazz, blues, soul, gospel, and boogie woogie, pianist James Booker epitomized New Orleans music and was hailed as the Black Liberace and a genius by Dr John and many other stars. He died in 1983 of renal failure at the age of 43 due to chronic abuse of heroin and alcohol.
Song Of The Year:
A tie between "Low" and "Guns," both written and recorded by Broken Witt Rebels, the hot new young Birmingham band who are tearing up the gaff with their incendiary live shows and set of 3 EPs releases so far. Their latest; "Georgia Pine," released in April 2016 to rave reviews.
Since then they scooped the gong for Best Rock Band at the televised Unsigned Awards in London and have toured around the UK and Europe as support to King King and US acts, and as headliners to sold-out signs. Lots moiré tom come from them and their song writing craft is as hot as their performance abilities. As various radio playlists prove. Two of the best songs of the year from any band.
Hot contenders:
"The Comin' Round Is Going Through," Bonnie Raitt (written by Bonnie and George Marinelli. "One To Blame" and "No Business Loving You," Shawn Jones Trio. Shawn Jones penned the former, and co-wrote the latter with Jeff Silbar.
British Artist of the Year:
Laurence Jones. Flying the flag globally for the UK. Young hot shot guitar slinger, now 24 and who I have been championing since he was 18 when he dropped his debut solo album.
Several major awards. Selling serious numbers of his four solo albums, the last three on German label Ruf Records. His latest "Take Me High" was released in August 2016 – produced by legendary producer Mike Vernon.  Paul Jones guests on the latest album, and the first single, "I Will," won mainstream daytime national BBC radio airplay in the UK.
He won the coveted British Blues Awards "Young Artist Of The Year" and "Guitarist of the Year" awards for three consecutive years – 2014, 2015 and 2016. Laurence is now admitted to the BBA British Blues Hall Of Fame for that achievement.
He "stole the show" on the main stage of the prestigious Royal Albert Hall in London, alongside Van Morrison, Eric Burdon, Ruby Turner, Eric Bibb, Billy Bragg, Jools Holland and a host of other star names, as part of Lead Belly Fest, a tribute to the late US blues legend.
Laurence and his band blew the roof of the famed Carnegie Hall in New York, when they appeared at the Lead Belly Fest in February 2016. Part of a star-studded bill headlined by Buddy Guy, featuring Kenny Wayne Shepherd, Eric Burdon, Walter Trout and more.
He wowed US festival audiences with incendiary performances in the summer of 2016 and supported legendary rockers Status Quo on major arena dates in Holland in November & December 2016.
His mentor US blues star Walter Trout says: "Laurence is a cross between Eric Clapton and Buddy Guy." Kenny Wayne Shepherd invited Laurence to jam with him during their UK tour together, and said: "Laurence Jones sure has the blues in his soul."
International Artist Of The Year: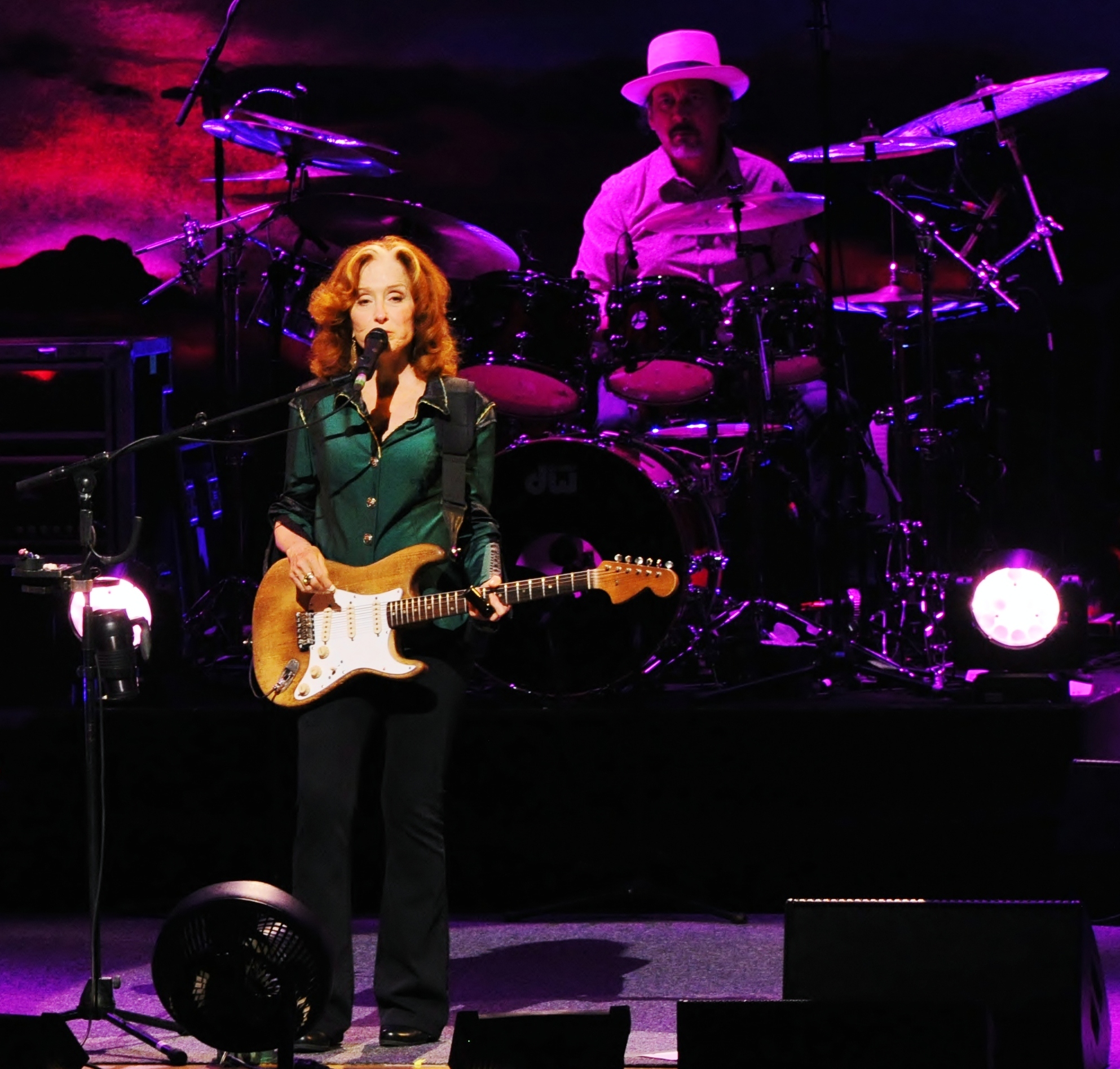 Bonnie Raitt. There is only one Ms Raitt. Slide guitar Queen and mega star singer, songwriter and activist.  She gets better and better, and current album "Dig In Deep" is a mighty testament to her talents. The band are cooking on gas too, especially the brilliant George Marinelli.
Her tour this year in the UK sold out and she was in killer form, also invited over as a surprise guest presenter for the first UK Americana Awards in London in February, where she won a standing ovation from the audience.
Lifetime Achievement:
Tony (TS) McPhee. People deservedly speak about the likes of John Mayall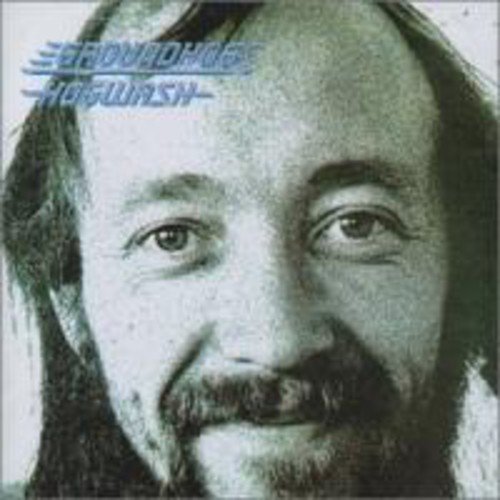 as the grandfather of UK blues and very important to the genre. But there is one man who was at the forefront of blues here in the 60s, 70s and onwards, who rarely gets a mention.
That man is Mr Tony McPhee or Tony (TS) McPhee as he is known to millions as front man singer and guitarist of the band Groundhogs whom formed back in 1963.  Named after a John Lee Hooker song, "Groundhog's Blues," the band cut an album with the blues legend John Lee in 1968, which also featured John Mayall.
Anthony Charles McPhee was born in Lincolnshire. Now 72, Tony suffered a stroke in 2009 which affected his speech and ability to sing, and eventually retired from the band and from performing. But I am told he is recently back on stage fronting The Hogs again. Great news.
The Groundhogs backed Champion Jack Dupree and John Lee Hooker on UK concerts in the mid-1960s, evolving into a blues-rock trio that produced three UK Top 10 hits in the UK Albums Chart in the early 1970s.
McPhee has also released 14 solo blues records between 1966 and 2004, 13 studio albums with "The Hogs" from 1968 to 1999, 15 live and other "Hogs" albums and three videos/DVDs. Apart from the Groundhogs, McPhee has played with Herbal Mixture, the John Dummer Band, Hapshash and the Coloured Coat, Tony McPhee's Terraplane, Tony McPhee's Turbo, the Tony McPhee Band and Current 93.
McPhee's biography and discography was published in 2012, "Eccentric Man: A Biography & Discography of Tony (TS) McPhee by Paul Freestone." A genuinely humble guy, Tony's fame across a 53 year career never went to his head and he was always grounded (Grounded hog?) and pleasant to deal with. As a former music promoter, I used to book Tony and the Groundhogs for gigs around the Midlands in the 80s and 90s, and he was always a gentleman to deal with and gave 100% on stage.
Tony and his band laid firm foundations for today's crop of British blues rock artists and bands, and opened many doors. He and the band are owned a large debt of gratitude. A crying shame ill health in the form of a stroke has stopped him doing what he was great at, and what he loved to do.
But Tony's influence and musical legacy is still a force. Thank you for the music and your efforts Tony. We salute you.
Words by Simon Redley